We understand franchising
Franchising is often used as a business model in retail as it accelerates the franchisor's growth and allows franchisees to independently run one or more shops.
This model has all the potential to create a win-win for all the parties involved. That said, certain underlying tensions may be sparked:
Between the franchisor and the franchisee. An imbalance in the relationship between the franchisor and the franchisee can cause resentment. Turbulent times like these can put pressure on the relationship, causing organisations to become quite rigid. Transparency helps avoid or defuse tensions or endless discussions. An objective mapping of the evolutions in customer dynamics can help establish new and balanced relationships.
Among the franchisees. Franchisees often consider each other or shops which the franchisor manages himself as competitors. This "compartmentalised" individualistic mindset can give rise to sub-optimal marketing campaigns. Joint marketing efforts have the potential to generate more turnover, so it is vital that you change the mindset of your franchisees.
The up-to-date market data and objective accurate models of the RetailSonar platform offer plenty of opportunities for reconciling the interests of the franchisor and the franchisees, allowing them to develop a flexible, durable and fruitful collaboration in the long term.
Transparent insights into the expected future sales dynamics
Investigate the potential of new locations. This will give you an insight into the economic perspective of a candidate-franchisee, and the impact and cannibalisation on each of the existing points of sale.
Get an overview of all the relevant environment information regarding new locations, including market potential, catchment area and information about the competition.
Abolish legal protection areas by demonstrating that there is no risk of cannibalisation here.
Determine the potential impact of new digital channels on the sales of each of your franchisees.
Simulate openings, closures and relocations. Share these useful insights and opportunities with your franchisees.
Optimal global marketing campaigns
Determine the optimal targeting for joint marketing campaigns, with a maximum collective reach and a minimal campaign cost.
Make sure the cost of a campaign is fairly divided among each of your franchisees. A model that factors in the actual distribution cost and purchase flows facilitates this.
Give every franchisee the option to participate more or less intensively in a campaign by adding individual additional conditions.
Measure the ROI of your marketing campaigns in every neighbourhood. Adapt future campaigns where necessary.
Experiment in a structured manner with other media as a franchisee and see whether these would generate a higher yield for your overall marketing campaign. Successful tests set an example for other franchises and can also be rolled out elsewhere.
format_quote
"As an organisation we must avoid cannibalising each other too much at all cost on the internal level. It is my job to ensure that the different interests of our members are always reconciled. That is why the platform is such an asset. There are no emotions involved. You can objectively motivate decisions about locations."

Luc Truyens, CEO of the A.B.C.D. shoe chain
Improved performance for your current franchisees
Visualise the current sales dynamics and performance of each individual shop in professional reports.
Benchmark the current performance against the theoretical performance with an accurate purchase flow model. Detect which franchises still have potential to grow.
Benchmark specific performance indicators such as ticket size, penetration and visit frequency and link this to targeted actions, based on this information.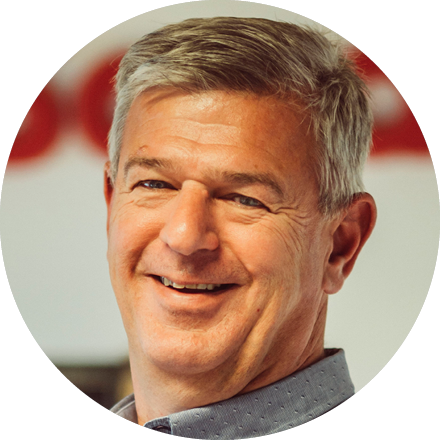 Alain Van der hoeven
Sales Manager
Will you soon be optimising your location strategy? ✔ Customers give us a satisfaction score of 9.2

"This type of investment can run into millions, which is why our franchisees need to be able to rely on accurate information."