We understand the supermarket industry
The supermarket industry is a very competitive one. The increasing digitisation is expected to bring about an even more radical change.
But customers' expectations are also rapidly evolving. Are hypermarkets still sufficiently 'convenient' for customers for example? And how relevant is a well-developed non-food range in times of e-commerce? What if we could combine smart shopping lists with automated order picking in the future? And finally, how relevant are paper brochures nowadays, now that you can respond to the customer's individual needs with very targeted messages?
RetailSonar has extensive experience in the supermarket industry. Plenty of large retailers - in five different countries - are already making smart use of our platform, taking more efficient decisions as a result. This agile approach is their way of being prepared so they can respond quickly to the imminent changes.
A future-proof sales network
Examine the potential of new locations.
Gain a better insight into the complex cannibalisation and recovery effects between own or competing convenience stores, supermarkets and hypermarkets. Because this is absolutely vital in today's hyper-competitive landscape!
Simulate the impact of openings and closures with just a few clicks.
Ensure that your network of click-and-collect points is optimised thanks to a handy decision model.
Export the results in a professional-looking printed report. Use it to document your decisions and communication to internal decision-makers or external franchiseholders.
Determine the optimal supermarket formula
Determine the optimal supermarket formula for a new or existing supermarket.
Determine the optimal sales area with an accurate simulation of the saturation level.
Determine the optimum car park size based on parking pressure analyses.
Determine the price strategy and range for every individual supermarket, taking into account the competitive forces in the surrounding area.
Measure the local sales KPIs for every supermarket. Identify weaknesses and transpose them into specific actions.
Map the impact of specific location characteristics and evolve towards new, optimised supermarket formats.
format_quote
"Estimating the turnover for new locations is extremely difficult. An incorrect calculation can have very costly consequences. So anything that contributes to calculating realistic figures is always a worthwhile investment"

Sander Bot, business analyst DEEN
Determine the optimum targeting for your marketing campaigns, with a maximum collective reach and minimum campaign costs, enabling you to target the right customer with the right message at the right time.
Spread the costs of a campaign fairly among all the supermarkets. You can do this using a model that factors in the actual distribution cost and purchase flows.
Measure the ROI of your marketing campaigns in every neighbourhood. Adapt future campaigns where necessary.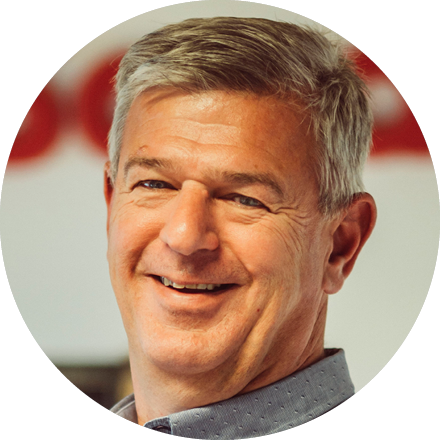 Alain Van der hoeven
Sales Manager
Will you soon be optimising your location strategy? ✔ Customers give us a satisfaction score of 9.2

How we solved their questions