What is the best place to open a new location? What turnover can we generate at that location? What potential does a particular region have? Are my current locations performing adequately? And what is my optimal sales network?
Important questions, because the right location is everything for a B2B retailer. A wrong decision may have far-reaching consequences. Minimise that risk with RetailSonar's statistically accurate models. No more subjective guesswork. Moreover, you can simulate scenarios on the RetailSonar Platform to shorten the decision time.
We convert your data into bite-sized strategic insights. Because in this rapidly changing sector, decision support tools and solutions are essential to make the right future-oriented choices.
Know and segment your target audience
Use the right data sources and collect sophisticated business information
Create a 360° customer DNA. Can you also link these profiles to your non-active customers?
Segment your target audience based on business characteristics and financial data
Segment your target audience based on geographic data
The right service in the right locations
Calculate the market space for your existing stores and service points
Determine the optimal areas of activity for your existing stores and service points
Match your sales team's capacity to the available market space in the area
Identify areas with high potential to attract new customers
Set the right prospecting priorities. Rank your prospects by their chance of conversion, which is a data-driven calculation performed for each area.
format_quote
"RetailSonar was a real partner in our strategic thought process by offering us user-friendly, reliable solutions in a transparent manner."
Maximise your existing locations' performance
Visualise the theoretical potential for each location
Compare that potential with recent actual performance to benchmark each retail outlet and area
Identify retail outlets that are underutilised and where you are missing opportunities
Take the right actions for each location to achieve its theoretical potential, both in-store and out-store
Analyse the impact of each growth action. Use these insights to continuously optimise your retail outlets' potential.
Determine your optimal sales network
Make an accurate turnover prediction for a new location
Calculate the cannibalisation that a new location creates in your network
Search and find absolute top locations (hotspots) with a high ROI
Calculate how many customers you can win back after closing a location
Limit the risk of a new investment
Analyse your online sales' impact on your physical retail outlets
Take a step-by-step approach to achieve the optimal sales network of the future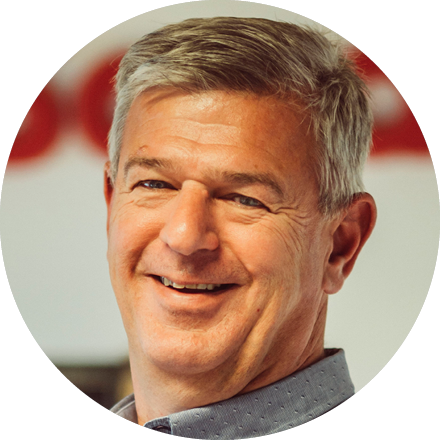 Alain Van der hoeven
Sales Manager
Will you soon be optimising your location strategy? ✔ Customers give us a satisfaction score of 9.2