We understand the fast food industry
The fast food industry does exactly what it says, which is why the number of restaurants is growing like hotcakes. The traditional chains are increasingly having to go head to head with new, alternative players.
Moreover, consumers have become increasingly used to the convenience of online ordering and deliveries. Companies such as Deliveroo, UberEats, Foodora and Takeway.com are rapidly eating into their market share.
The traditional chains are thus forced to rethink their processes and strategic decisions such as location choices. How do you keep your restaurants in business in these disruptive times? Is there still a place for new restaurants in this hyper-competitive fast food market? What is the right international expansion strategy? And how can you use local marketing resources smartly to tempt hungry consumers to choose your restaurants time and again?
Decision-supporting tools and solutions are crucial to make the right, future-proof choices in this rapidly-changing industry.
Optimise your restaurant network
Get a full overview of all the interesting hotspots to achieve your expansion plans in a smart and well-informed manner.
Predict the turnover of a new location by taking into account all the potential in the surrounding area: living, working, tourism, leisure, and passers-by.
Analyse your competitors: are they a real threat or perfect neighbours?
Are you mulling over a new location? Simulate the cannibalisation on your own network and that of your competitors in just a few clicks.
Tailor your restaurant formula to the restaurant's immediate surroundings (floor area, pricing, range, opening hours).
Determine the most strategic locations for "dark kitchens".
Generate accurate and objective reports for your franchise holders and stakeholders (bank).
Only use optimal service areas
Calculate the optimal service area for each fast food restaurant based on up-to-date market data. Strike the right balance between the local population and the total activity in the area.
Optimise the travel times of your meal couriers by coordinating the use of your meal transport resource(s) with historical traffic data.
Select the optimal distribution areas for your local marketing campaigns.
Cut short the endless discussions with and among franchise holders.
format_quote
"RetailSonar was a real partner in our strategic thinking process, by offering us user-friendly and reliable solutions, in a transparent manner."
Increase the ROI of your local marketing campaigns
Target the right customers only, with the right message at the right time. Increase the ROI of your local marketing campaigns to 200%.
Use local marketing very effectively to activate your target group when opening a new restaurant.
Increase the sales of your restaurants by boosting customer loyalty with the right marketing promotions.
Map the business activity around your restaurants. There are potential marketing partnerships that may boost your sales figures!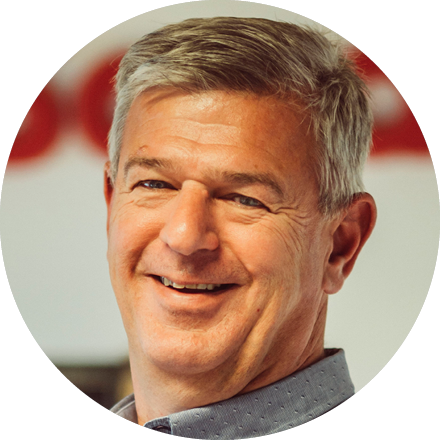 Alain Van der hoeven
Sales Manager
Will you soon be optimising your location strategy? ✔ Customers give us a satisfaction score of 9.2